We do Team Building differently – with more immersion, interaction and group dynamics that give your Team the most value for their time.
You bring your team, we bring the fun!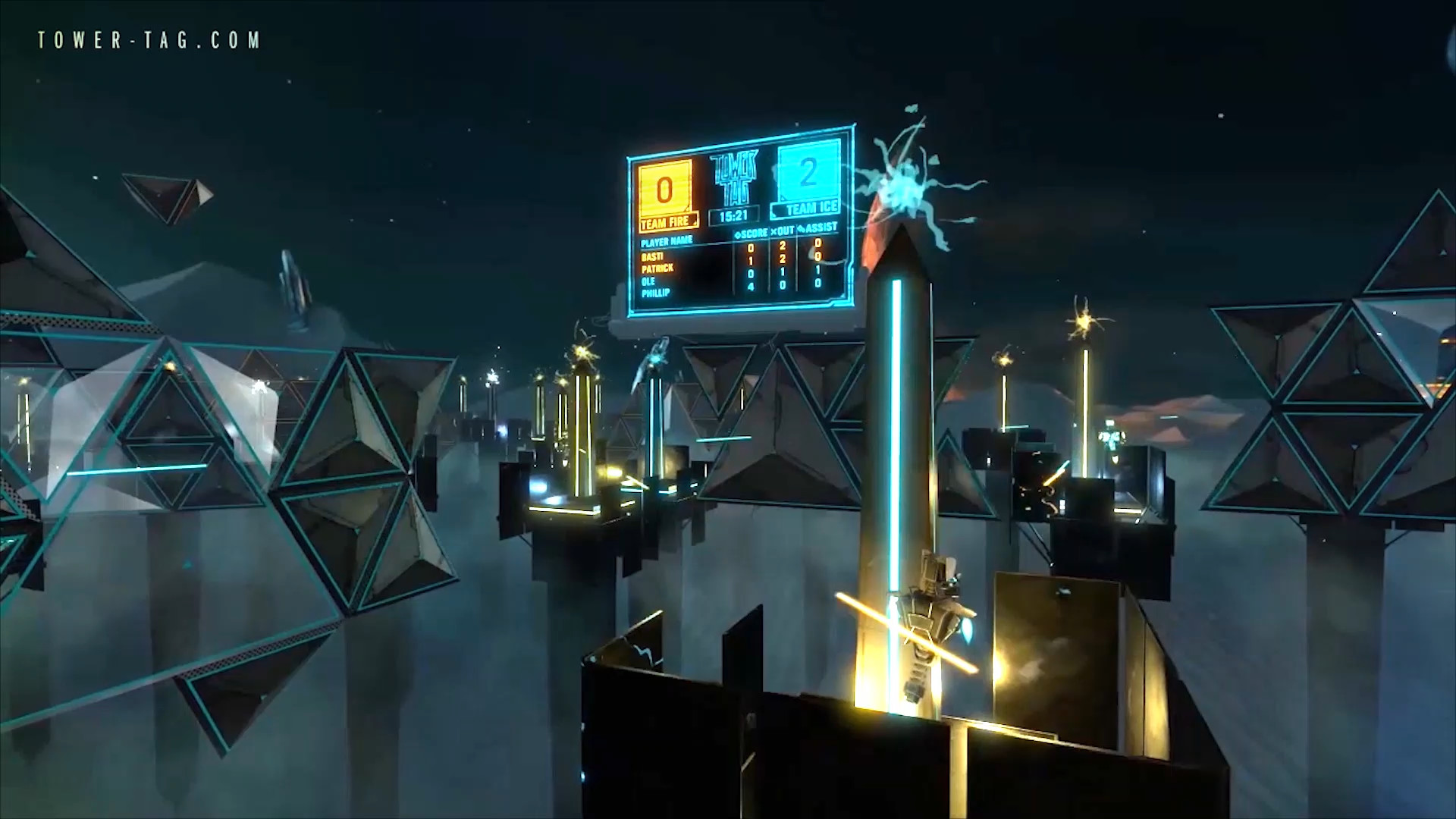 We are in the business of Building and Bonding.
Can't find a suitable activity for your whole team to enjoy? Look no further.
Stimulate your team communication with one of our popular VR Escape Games, VR Laser Tag or other multiplayer VR Arcade Games and immersive experiences.
Our games strike a perfect balance between physical, mental and cooperative skills.
We can host group sizes up to 14. Larger parties can split into separate sessions and have their dedicated slots.
We recommend a 1 or 2 hour session to fully enjoy what VR has to offer and appreciate a complete and purposeful outing.
Outside of the VR headsets, we provide a spacious sitting area for discussions, to conduct briefings, or simply to have a good post-game laugh over some light refreshments.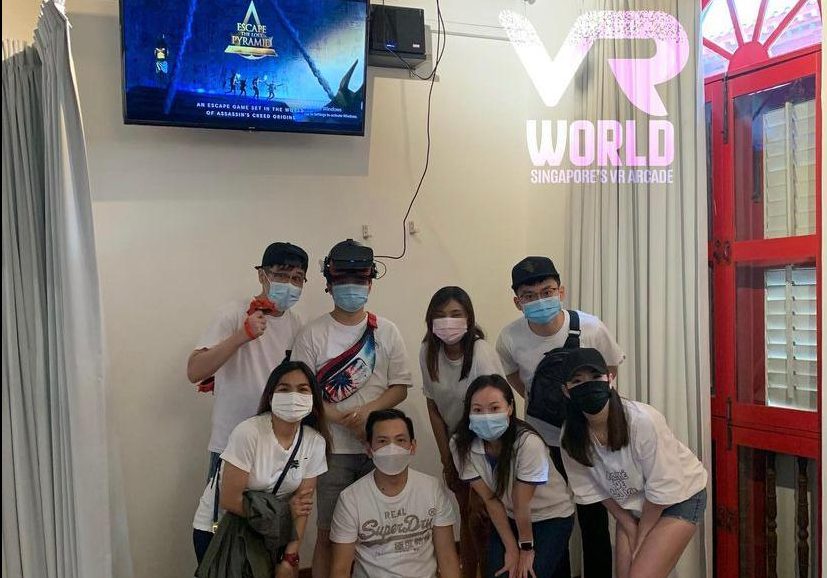 OUR CLIENTS
We can do your team building activity professionally. You take a seat back, relax and let us do the work.
WHY CHOOSE TEAM BUILDING @ VR WORLD?
Talent Development
Focused on harnessing the interpersonal communicative skills that takes your team to the next level. There is always a couple key takeaways for each participant.
Employee Relations
Incredibly fun and engaging which will bring the whole team together in an atmosphere designed to maximize team rapport.
Recruiting
Supports a regular and robust team building protocol, memento photos and social media posts, all critical assets for your recruitment pipeline.
Promote Creativity
Our experiences stimulate the creative juices flowing within the team. Each game offers a new lens to explore creativity and tests your limits in thinking out of the box.
Organizational  and Leadership Development
Find out who are the leaders and who are the followers in your organization.
One of the key benefits of Virtual Reality is that we can place your team in more challenging and unexpected situations than ever possible in the real world. Call it an out-of-this-world metaverse experience. Your team will be talking about their visit to VR World for years to come!
Tell us your needs, bring your crew down, and we will provide a unique team building experience, supported by Virtual Reality technology, that will leave your team MORE CONNECTED at the end.
Contact the Manager today at [email protected]
What our customers are saying about us

We did the Pyramid virtual escape room. It was great great fun! Some team work required to escape – had a great time! Friendly staff. Will go back…
Went back. Did Medusa's Gate virtual escape room. This was even more fun. Can't say enough about how nice the staff are!

It was a very fun experience. It's a journey filled with puzzles and teamwork. It actually has a satisfactory ending and its worth it :))

First time trying out VR games! My friends and I enjoyed it a lot, especially the VR escape room. Highly recommended to play the VR escape room with your friends! Needs lots of teamwork in order to complete the game, which is the whole purpose to bond with your friends, after not meeting for long during the pandemic. Had lots of laughter and interaction during the game, didn't realised we spent 2 hours just on 1 game. Will definitely visit again!

We had fun! Finally could hold onsite physical team bonding for my team and no regrets booking VR World – Laser Tag! I emailed in to book …. staff were really accommodating and easy to talk to. The entire experience was fuss-free 🙂
Environment was clean with lockers to keep our belongings. The games were really fun and it's a good activity to bond with your colleagues and friends!
The ground crews were really friendly and helpful, to guide us through the tutorial! Special thanks to the male crew who helped us to take a team photo! 🙂 Really appreciate it!
Will definitely recommend this to my other teams in the department!

The games they offer are absolutely fantastic and so fun. We went for a team outing and all their offerings are great for team-building activities too.
They accommodated us and were very patient during the training. Would definitely recommend it.

The games are really fun and immersive. The escape really helps to build teamwork while having a good laugh. The place is spacious and clean with lockers to sore your belongings. We played the beginner level escape room VR, Escape the Pyramid and it was a good entry into VR.
Best on site Virtual Reality Teambuilding Activity In VR World

Virtual Reality Laser Tag
Laser tag for adults has increasingly become a go-to activity for those who enjoy the thrill and competitive spirit of realistic combat. What previously would take place in a small dark space with flashing lights has evolved into a sport where players can explore futuristic battlefields and use team-tactics to overcome their enemies – or in this case, their colleagues.
While the appeal may stem from the chance to get one over on your workmates, a day of laser tag requires communication, planning and the ability to work effectively as a team – all skills vital in and transferable to the workplace. This ever-popular activity is a genuinely beneficial team-building activity. So now's the time to rally the troops!

Virtual Reality Escape Room
Problem-solving activities such as escape rooms have enjoyed great success in recent years, offering people an exhilarating experience that requires those involved to use logic and creative thinking to complete a range of tasks.  The importance for employees to possess problem-solving skills is often underestimated, making VR escape rooms and similar tasks worth their weight in gold.
It's also certainly proving popular with employees, with many choosing problem-solving activities as the best team-building activity. Players need to use their brain power and work with others to unlock the potential of the whole team.
Book Your Virtual Reality Event